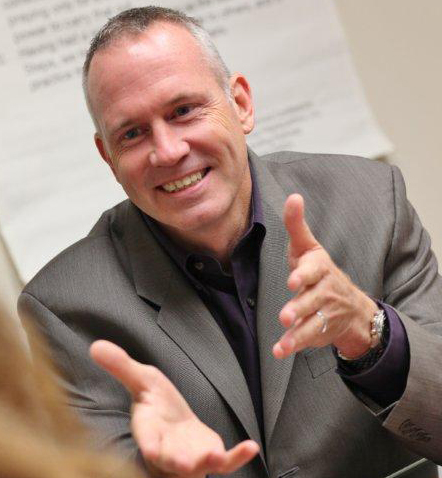 CEO CORNER
By Jeffrey L. Reynolds, Ph.D.

While opposition to a proposed new casino on Old Country Road in Westbury has been swift, most of the concerns have focused on traffic patterns and a few local homeowners have complained about increased crime. Nobody seems to be asking the most important question: what are the true social and economic impacts when a jurisdiction expands gambling opportunities?
It's a question for Long Island, but one that should be addressed statewide as New York steadily approves new casinos and launches new lottery games with an eye towards increasing state revenues. The numbers are staggering - lottery ticket sales in New York State reached historic highs in 2013-2014, with $7.3 billion in sales and more than $32 billion wagered at new video slot parlors like those at Yonkers Raceway and Aquaduct.
The social costs, while harder to pinpoint, are even more staggering considering that an estimated 660,000 to 1 million New Yorkers are problem gamblers, which often means unpaid bills, bankruptcies, family strife, job losses, legal troubles, substance use, depression and suicide.
Proximity to a casino increases oneís risk for problem gambling and expansion of gaming opportunities should include commensurate efforts to assess and address the consequences. New York currently spends a paltry $2.2 million a year on problem gambling prevention and treatment services and gives another $1 million per year to a statewide problem gambling group. This amounts to 11 cents annually per resident Ė a number well below the annual average of 32 cents per person other states spend on publically-funded problem gambling services. In 2015, New York State will walk away with more than $10 billion in gaming revenues; investing just 1% of those "winnings" in community-based problem gambling programs would help ensure that children, families and communities donít suffer incalculable losses.
Jeff

A FRESH START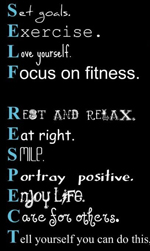 January is a time of new beginnings and often includes plans (dare we say resolutions?) for creating a healthy and happy year ahead. Some of our supporters got a head start on the 'care for others' item on this list by donating to help families during the holidays, like the Latoraco-Nunziato family.

Mrs. Latoraco-Nunziato shed tears of relief and joy as she opened her gifts and was amazed at the generosity of our donors.
For those who've yet to formulate a plan for 2015, here are a few ideas:
Click here to read a fresh perspective on resolutions and goal-setting by Peggy Sicari, Director of our Hicksville Counseling Center
Focus on fitness that also supports our mission by participating in our upcoming events:
-Mini Mighty Man Pool Triathlon on April 19th
-Golf & Tennis Tournament on May 21st
-2015 Panasonic NYC Triathlon on July 19th
Click here for event info
Become a volunteer in our Ombudservice program and provide oversight for seniors living in adult/assisted/nursing facilities. Training starts in April. Read more
Eat right with recipes from our partners at Advantage Care Physicians
Commit to a recurring, monthly donation to Family & Children's so that you'll be doing good every day of the year
---
NORTH SHORE/LIJ HEALTH SYSTEM IS HERO OF THE MONTH

Employees of the North Shore/LIJ Health System adopted 38 families for the holidays bringing tears of joy and much-needed laughter to our families in need of holiday cheer. This year's Adopt-A-Family program matched kind-hearted donors with a total of 75 families. We are very grateful to all of our donors for their generosity at year's end.

---
30 YEARS OF GIVING

Employee-turned volunteer Edith Wasserman and Trustee Scott Treiber received commendation for their 30 years of service to Family & Children's Association! Congratulating them are (L-R) President/CEO Jeffrey Reynolds, Ph.D. and Chairman of the Board Drew Crowley.

---
FCA WELCOMES NEW BOARD MEMBERS

At the December board meeting, the Board of Trustees welcomed its newest members Nicholas J. Lizanich and Dorothy Jacobs.

Nicholas J. Lizanich of Smithtown is Director of Asset Management for PSE&G and is involved in the oversight of Long Islandís electric transmission and distribution systems. As a recognized industry leader, Mr. Lizanich brings more than 30 years business experience to his new role as trustee.

Dorothy Jacobs of Island Park is a retired social worker and community advocate who has been dedicated to public service in her professional and private life, volunteering with Long Island-based organizations such as LI Traditions, LI Crisis Center and the Gay and Lesbian Switchboard.
---
GOLFERS GIVE FROM THE HEART


Members of the North Hempstead Women's Golf Association donated $13,000 in support of our efforts to help Long Island's most vulnerable children, seniors and families. We're very grateful for their support! (Pictured from L-R: FCA Trustee Dick Grafer, Yvette Wright, Laureen Keenan and FCA CEO Jeff Reynolds).

---
FCA TO PRESENT AT HOFSTRA CONFERENCE


CEO Jeff Reynolds and Team Director Nancy Cohan will present at the February 5th Building Healthy Kids and Safe Communities Through Meaningful Collaboration Conference sponsored by Hofstra's School of Education. Registration ends on 1/29, so click here for information.

---
TODDLERS ENJOY DISNEY ON ICE THANKS TO TICKETS FOR KIDS


Tickets for Kids, a non-profit organization, donated tickets for a performance of Disney on Ice to the children of our Nursery Co-op. The toddlers and their parents enjoyed a rare and much needed family-fun experience. Thank you to Tickets for Kids!
PLEASE GIVE


SAVE THE DATE
4/19 - Mini Mighty Man Pool Triathlon
5/21 - Golf & Tennis Tournament
7/19 - 2015 Panasonic NYC Triathlon
PHOTOS
Our ThanksGiving Ball was a great success raising over $250,000! Click here for photos


The mission of Family & Children's Association is to protect and strengthen Long Island's most vulnerable children, seniors, families, and communities. We offer assistance to those who are experiencing social, emotional and economic challenges.
Family & Children's Association e-newsletter is made available to our friends, sponsors, donors, volunteers and employees for informational purposes only. The information contained in this communication is not intended as advice or to take the place of professional counseling.
© 2015 Family & Children's Association - All rights reserved.
100 E. Old Country Road, Mineola, NY 11501 | (516) 746-0350