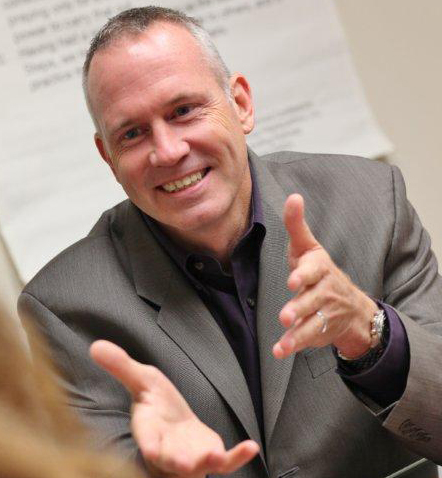 CEO CORNER
By Jeffrey L. Reynolds, Ph.D.

After fumbling their initial response to several incidents of domestic violence perpetrated by its players, the National Football League has pledged to come up with a playbook for addressing domestic violence. Namely, they hope to revise their personal conduct policies in time for the Super Bowl on February 1st. It's tempting to ask why such a straight-forward task might take four months, especially given the urgency here, but a promise to take a fresh look at an age-old problem, in collaboration with some outside experts, is a step in the right direction.
The NFL's "new and improved" approach to domestic violence is important not only to players, their partners and families, but for the message it sends to men of all ages who spend a fair amount of time watching games, following players and consuming sports news.
At peak times about 2,500 players are attached to NFL teams, but more than 110 million people watch the Super Bowl. Seems like that would be the perfect time to roll-out a multifaceted campaign designed to actively engage more boys, teens and men in the effort to end violence against women. It might mean eliminating a beer commercial or two, but given the connection between alcohol use and domestic violence, that's probably not a bad idea anyway.
For decades, women have led the charge against domestic violence, setting up safe houses and shelters, pioneering victim advocacy services that are now used to support victims of other crimes, winning important legislation such as the Violence Against Women Act (VAWA) and helping to educate law enforcement about appropriate responses to family violence. Indeed, some men have been involved in these efforts as well, leading domestic violence agencies, piloting male-focused violence prevention programs, speaking out and serving as role models. Still, given that one in four American women has been assaulted by an intimate partner and an estimated 1.3 million women are victimized each year, usually by a male partner, we as men, are not doing enough.
Most men wouldn't dream of assaulting their partner. But what about those who quietly look the other way? The bystanders who ignore the screams coming from the apartment downstairs and just can't seem to find the right way to ask about a co-worker's bruises? How about the guys who overhear expletive-laden phone conversations or sexist locker-room banter and just laugh nervously?
We need a comprehensive approach to domestic violence that reflects an increased understanding of the multiple pathways to violence, including past trauma, substance abuse and mental health issues. We must acknowledge that men who are abused as kids are far more likely to abuse their partners and we should design treatment options for batterers that reflect that reality. And we must do all of that without sacrificing accountability or equivocating in our resolve that violence in all its forms against anyone is unacceptable.
At the same time, men need to start having honest conversations with each other, with our sons and probably with our daughters, for that matter. We need to talk about what it means to be a man, how some of the things we say and the ways we act leave no visible scars yet hurt deeply. We need to talk about power, control and our own family dynamics. We need concrete strategies for speaking up when one of our brothers crosses a line and we need to know how to properly direct and support someone in trouble. When we speak up about an injustice and offer to help, we encourage others to do so as well.
Preventing violence against women requires the pro-active education of boys and the active engagement of men. It all begins with a conversation and we don't need to wait for Super Bowl to get started.
Jeff

WHEN THE GOING GETS TOUGH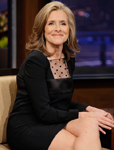 October is National Domestic Violence month and in light of recent news coverage regarding domestic and family violence by NFL players, it is our hope that a discussion will commence in homes, schools and workplaces that violence against women and children is not to be tolerated.
Domestic and family violence occurs in all occupations and in every walk of life not just in high profile cases such as the incidents involving rock stars and professional athletes. While domestic and family violence occurring in homes across Long Island don't always make the news, they should be the topic of conversation for all of us, to raise awareness for what is and what is not acceptable treatment of family members. If it hurts physically or emotionally, then it needs to stop. It's a very complicated issue, one that is not simple to walk away from as is noted by the increasing number of personal experiences being shared on Twitter with #whyIstayed including national television personality Meredith Viera's moving testimony on her experience (click here to view).
Want to help? Be open to conversations with friends, family members and co-workers. Get Information and share it with anyone who may be uncertain about whether acceptable boundaries are being crossed either physically or verbally. Learn what causes abuse and what the abuser needs to learn in order to change their behavior. Did you know that abusive behavior is often learned? We believe that what is learned can be unlearned, so send this link for our Spousal Abuse Group Education (SAGE) program to anyone you know who may benefit from the information and then share it on Facebook, Twitter and Pinterest. Remember, information is the key to changing behavior and to getting help.
When the going gets tough, reach out to a trusted friend or call Family & Children's at (516)935-6858 or email us at psicari@familyandchildrens.org
MAKE A DONATION TODAY TO HELP A NEIGHBOR IN NEED.

---
GET YOUR DANCING SHOES ON!

Join us on November 20th at our holiday gala for great dining, dancing and prizes. Our ThanksGiving Ball will be held at the fabulously decorated Garden City Hotel as we usher in the season of giving. Don't sit this one out! Click here for details

---
SKELOS SUPPORTS FCA WITH $85K GRANT

NY State Senate Co-Leader Dean G. Skelos (pictured here with CEO Jeff Reynolds) has secured $85,000 in state funds to support Walkabout for young men and women, our residence for runaway/homeless youth located in Freeport. Senator Skelos commented, "I am pleased to have secured $85,000 to assist the Family and Children's Association continue their extraordinary 'Walkabout" program, which lends a helping hand to homeless and vulnerable teens throughout Nassau County. Providing these young people with a place to stay and the skills they will need to transition to independent living is a far better and safer alternative to a life spent on the streets. I thank the Family and Children's Association for the good work they do in our community and I am proud to partner with them to continue their mission."

---
FCA WINS 3-YEAR $179K GRANT
Funded by the US Department of Health & Human Services' Family Youth Services Bureau, this Basic Center grant funds emergency shelters that provide short-term basic services—including food, shelter and counseling–to runaway and homeless youth. These funds will help our shelter known as Nassau Haven, the only emergency shelter for youth in Nassau County.

---
TEACHER'S FEDERAL CREDIT UNION SUPPORTS BACK-TO-SCHOOL


Our friends at Teacher's Federal Credit Union donated a large quantity of back-to-school supplies along with $500 to help our clients get off to a great start in school. We're grateful for their support and commitment to our mission.

---
VERIZON FOUNDATION IS HERO OF THE MONTH

The Verizon Foundation is committed to solving social issues like domestic violence and we are proud to honor them with October's Hero of the Month award. Their support of our Spousal Abuse Group Education program enables us to offer life-changing information to those dealing with domestic violence.

---
DR. REYNOLDS APPEARS ON NEWS12'S HEROIN ADDICTION SPECIAL


CEO Dr. Jeff Reynolds appeared on News12 to discuss ways to overcome obstacles to getting help for addiction. See segment.

---
MIKE TEMARES WINS SAVVY SENIOR AWARD


Mike Temares, a reverse mortgage specialist in our Financial Counseling program, was honored by the Association of Generational Experts for Seniors (AGES) with the Savvy Senior Award. This award, which was presented at a luncheon on 9/7, honors seniors who have done nice things for others. Congratulations Mike!

PLEASE GIVE


SAVE THE DATE

November 20
ThanksGiving Ball at The Garden City Hotel
Honoring William A. Marino


Founder/CEO
Star America
Click here for details


The mission of Family & Children's Association is to protect and strengthen Long Island's most vulnerable children, seniors, families, and communities. We offer assistance to those who are experiencing social, emotional and economic challenges.
Family & Children's Association e-newsletter is made available to our friends, sponsors, donors, volunteers and employees for informational purposes only. The information contained in this communication is not intended as advice or to take the place of professional counseling.
© 2014 Family & Children's Association - All rights reserved.
100 E. Old Country Road, Mineola, NY 11501 | (516) 746-0350