CEO CORNER

During November when we traditionally celebrate Veterans' Day, Family and Children's Association is planning a special Share & Care open house for our service men and women and their loved ones on Friday, November 15th from 8:30 a.m. to 10:30 a.m. at our Hicksville Counseling Center located at 180 Broadway in Hicksville, NY. This open house will offer information about resources available to veterans and their families and how we can assist with navigating life after military service.
In addition to breakfast, we'll be sharing information on how we can assist people dealing with PTSD, family stress, anger management, DWI, alcohol or substance abuse issues or other life challenges. You'll have the opportunity to meet our counselors and take a tour of our modern, welcoming facility.
Learn about the resources that are available to you or your loved ones (in addition to those offered by the VA), and meet the Honorable Anna R. Anzalone, Nassau County District Court Judge, as we honor her for her efforts on behalf of veterans and their families.
Mark your calendar and join us as we celebrate our nation's heroes. Or, send this invitation to a veteran who could benefit from our services; either way you'll be caring for those who served our country and protected our freedom. Send us an email if you're planning to join us.
Phil

Celebrating Veterans

Meet Kevin and James, former Marines who fought the fight of their lives once they returned home to Long Island. Isolation, substance abuse and homelessness awaited them, until one day their lives were transformed.



Click the picture to hear their story of survival.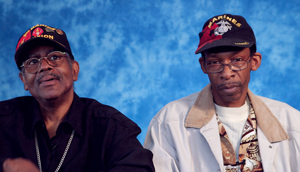 If you know a veteran who needs help dealing with PTSD, family stress, anger management, alcohol or substance abuse issues or other life challenges, please forward this email to them. We can help them deal with these issues, achieve a balanced life and create opportunities for happiness now and in the years ahead.

Learn more at our Veteran's Share & Care Open House! Meet our counselors, take a tour and learn more about the resources available to you outside of the VA.
When: Friday November 15th, 8:30 a.m. to 10:30 a.m.
Who: Veterans, their families and friends
Where: FCA Hicksville Counseling Center, 180 Broadway, 2nd Floor, Hicksville
Questions/RSVP: ASturniolo@familyandchildrens.org
---

Employees of Capital One Bank celebrated their

One Week

by volunteering at non-profits across the country. They beautified our emergency shelter, our residence for homeless youth and our residence for youth with diagnoses of mental illness. We're thrilled to have the support of Capital One Bank and its fine employees.

Special thanks to Gary Heffers and Pratt & Lambert Paints for their continued generosity to our mission. They provided the paint for last year's Nassau Haven make-over and are again providing the paint for the rooms at Lakeview House, our residence for youth with a diagnoses of mental illness. Pratt & Lambert never compromises and neither do we!
---
ThanksGiving Ball Set for Nov. 21st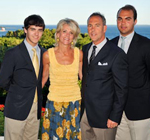 This year we'll be honoring Joseph J. Ferrara, Vice-President and General Counsel of Ferrara Bros. Building Materials Corp. Join us at The Garden City Hotel for a gala evening of dining, dancing, auctions and celebrating our community of caring. Email us for more information.
---
MSC Industrial Direct is our Hero of the Month!


We are very grateful to MSC Industrial Direct for their $5,000 grant in support of our programs for Long Islanders in need. And, their employees generously donated time and talent to improve the lives of veterans who reside in our Veterans Residence. In recognition of their generosity, we've selected them to be our October Hero of the Month! Click here to view pictures
---
Please Give


SAVE THE DATE
November 21
Thanksgiving Ball
The Garden City Hotel
Join us
The mission of Family & Children's Association is to protect and strengthen Long Island's most vulnerable children, seniors, families, and communities. We offer assistance to those who are experiencing social, emotional and economic challenges.
Family & Children's Association e-newsletter is made available to our friends, sponsors, donors, volunteers and employees for informational purposes only. The information contained in this communication is not intended as advice or to take the place of professional counseling.
© 2013 Family & Children's Association - All rights reserved.
100 E. Old Country Road, Mineola, NY 11501 | (516) 746-0350