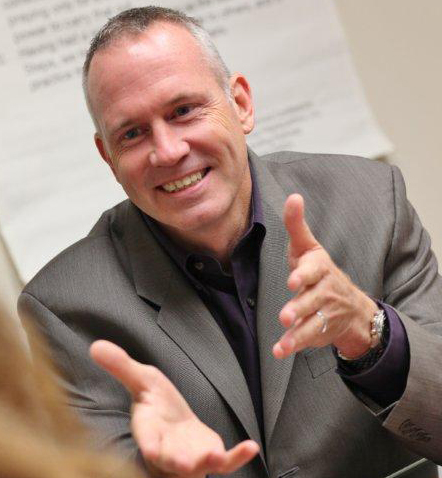 CEO CORNER
By Jeffrey L. Reynolds, Ph.D.

Why? That's the question so many are asking in the wake of Robin William's death. It's the same question we asked following the loss of Philip Seymour Hoffman earlier this year and virtually every other celebrity who dies from causes we view as self-imposed. We bemoan the loss of their incredible talents, wrestle with the apparent disconnect between their animated, carefree, brilliant public personas and tortured private lives and then wonder why with millions of adoring fans and ready access to the best care in the world, they couldn't just simply ask for help.
As actor Russell Brand wrote in the Guardian, "Robin Williams could have tapped anyone in the western world on the shoulder and told them he felt down and they would have told him not to worry, that he was great, that they loved him." That's true. Like Patch Adams, they – we - would have donned the proverbial big red nose, punched him on the shoulder and told him to "cheer up." The same way we would have told Philip Seymour Hoffman to "just say no" to that last deadly dose of heroin.
Why doesn't that work? For the same reasons an Alzheimer's patient can't simply opt to recognize their loved ones, the person with Parkinson's disease can't just relax and the cancer survivor can't – no matter how hard they try – merely will away a recurrence.
Robin Williams, like Hoffman and thousands of other everyday average Americans in the last month alone, died of brain disease. While we view and even treat addiction and depression as separate conditions, they are both based in neuro-chemistry, both fueled by genetics and sadly enough, fatal in many instances. They also usually fuel each other, creating a complex condition that's greater than the sum of its parts.
Asked by a reporter a few years ago about a return to drinking after 20 years of sobriety, Williams said, "I just thought, hey, maybe drinking will help. Because I felt alone and afraid…and it was the worst thing in the world." And after drinking? "You feel warm and kind of wonderful. And then the next thing you know, it's a problem, and you're isolated."
In the 2009 film, World's Greatest Dad, Williams' character opines, "I used to think the worst thing in life was to end up all alone. It's not. The worst thing in life is to end up with people that make you feel all alone." Sometimes we do that inadvertently. Let's take the time to learn more about depression, addiction and other mental health conditions, correct popular misunderstandings, understand the signs and symptoms and figure out some better ways to offer those who are suffering a helping hand.
Jeff

Roller Coaster Ride
by Mrs. Kollings*
For my family, the last fourteen weeks have been a roller coaster ride and not the fun kind that other families were enjoying over the summer. We were at a loss of how to deal with our son Simon*, a boy we hardly recognized anymore.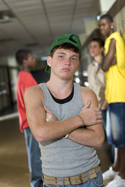 The good student who laughed easily had become sullen and angry, missing school and ignoring curfews. We knew the yelling, grounding and punishments were only making matters worse, but we were at our wits end. It was at our lowest point that we made the decision to seek help from the Nassau County court system. What would happen to our son if we didn't seek help? What would happen to him once he became part of the juvenile justice system? After many sleepless nights, we petitioned the court to supervise our son as part of their Person in Need of Supervision program (PINS). Click here to read more.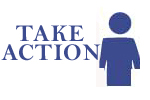 Please donate today to help families like the Kollings stay together and working towards a better tomorrow.
*Names have been changed to protect client confidentiality.


---
BACK-TO-SCHOOL DRIVE BEGINS


We will be accepting donations of new back-to-school supplies and clothing for area families in need beginning August 11th. For our clients, preparing to go back to school can be a time of stress and embarrassment as they show up for a new term with ill-fitting clothes and no supplies. You can make a difference in the lives of these children by donating notebooks, binders, markers, crayons, sneakers, jackets,socks, backpacks, sweatshirts or jeans. Don't have time to shop? Simply go online to www.familyandchildrens.org and make a donation.
---
STEPPING UP FOR YOUTH
Employees of National Grid joined together at the Marcum Challenge to help Long Island's at-risk youth take a step up to a better life. Runners and walkers donated metro cards, food and other essentials through our gift catalog in order to help at-risk youth become 'can-do' adults. Join them in their efforts by visiting our catalog today.

---
HERO OF THE MONTH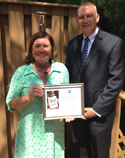 We're delighted to recognize the Adikes Family Foundation as our August Hero of the Month. Mr. Park Adikes has been a loyal donor since 1985 and together with the Adikes Family Foundation has helped thousands of people through their generous support of our mission. Pictured here are Patricia Adikes-Hill and FCA CEO Jeff Reynolds, Ph.D.

---
KING KULLEN SUPPORTS CAMP

King Kullen Grocery, Inc. continues to help Long Island children and families through their sponsorship of our summer camp program. We're grateful to (pictured here from l-r)King Kullen's Brian Cullen, Bernie Kennedy; FCA's Jeff Reynolds, Don Holden and King Kullen's J. Donald Kennedy.

---
SEWING UP SMILES

Members of the Long Island Quilters Society donated over 25 beautiful, hand-crafted quilts to the delight of adults and children alike. We're thrilled to have Pat, Muriel (pictured here with CEO Jeff Reynolds) and all the members of the society as members of our community of caring.

---
CELEBRATING HICKSVILLE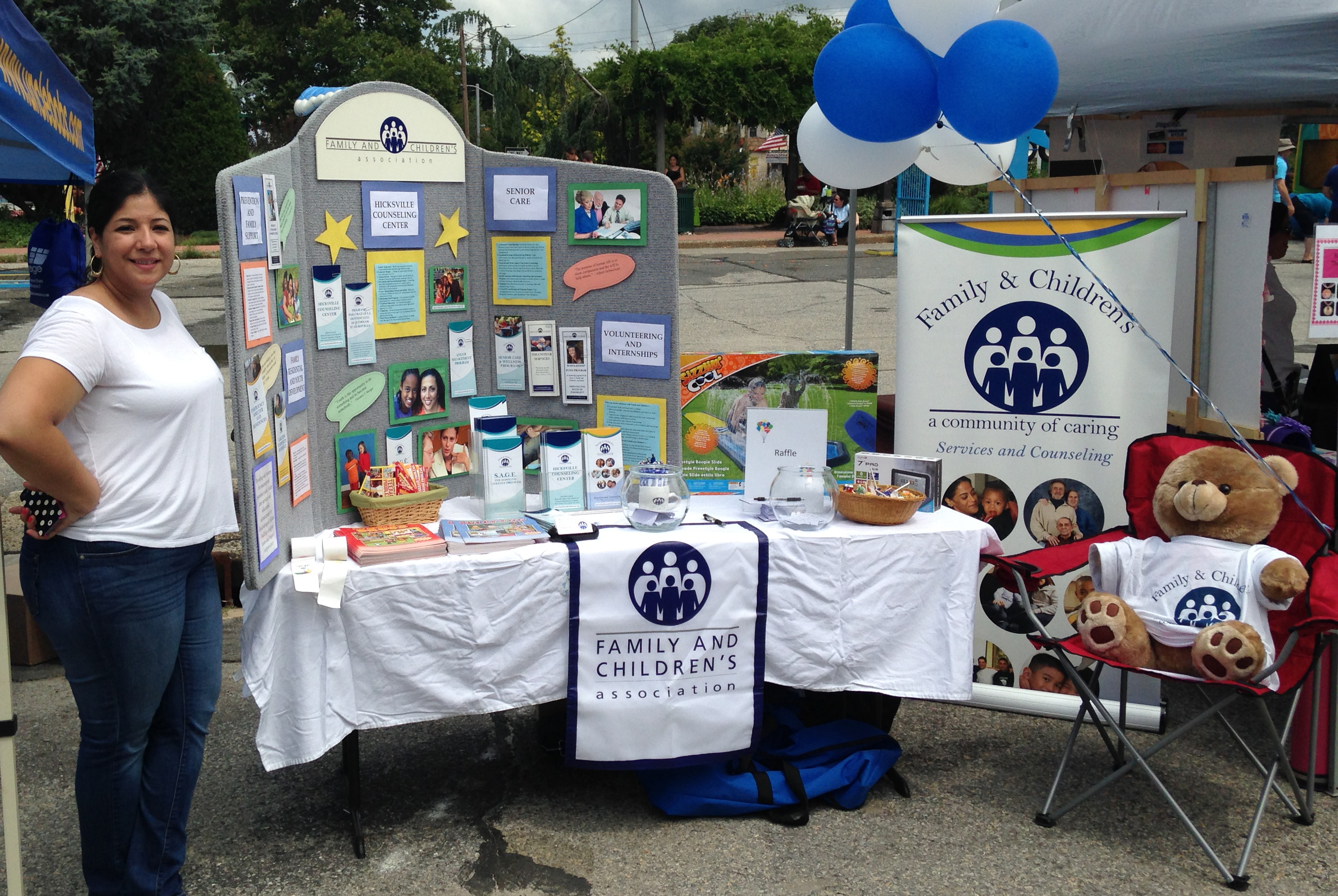 We joined in the fun at this year's Hicksville Street Fair by sharing helpful information with area families. Counselors at our Hicksville Counseling Center located at 180 Broadway are available to provide assistance to anyone looking for a path to recovery from substance use, abuse or other challenge.
PLEASE GIVE


SAVE THE DATES
November 20
ThanksGiving Ball at The Garden City Hotel


The mission of Family & Children's Association is to protect and strengthen Long Island's most vulnerable children, seniors, families, and communities. We offer assistance to those who are experiencing social, emotional and economic challenges.
Family & Children's Association e-newsletter is made available to our friends, sponsors, donors, volunteers and employees for informational purposes only. The information contained in this communication is not intended as advice or to take the place of professional counseling.
© 2014 Family & Children's Association - All rights reserved.
100 E. Old Country Road, Mineola, NY 11501 | (516) 746-0350