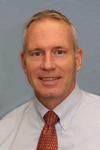 CEO CORNER
By Jeffrey L. Reynolds, Ph.D.

Presidential candidates of all persuasions have begun declaring their intentions, holding pep rallies and floating new policy ideas. Vermont Senator Bernie Sanders, who recently launched his bid for the Democratic nomination, has proclaimed his support for "free college for all" and last month introduced a bill that would eliminate tuition costs at four-year public colleges and universities.
The "College for All Act" is much broader than President Obama's education initiative, which proposes to make only community colleges free. Sanders' bill eliminates undergraduate tuition by requiring the federal government to cover 67% of college costs ($47 million annually) and states to cover the remaining balance, totaling about $23 billion. Qualifying educational institutions would need to maintain or increase expenditures on students each year and guarantee that within 5 years, at least 75% of classes are taught by tenured or tenure-track professors.
The bill also addresses interest rates on current student loans, cutting them almost in half from 4.32% to 2.32% and current borrowers could refinance at a new 2.35% rate.
Where's the money going to come from? Sanders proposes a .5% speculation fee to be charged on Wall Street investment houses, hedge funds, and other stock trades. Additionally, a .1% fee would be charged on bonds, and a .005% fee on derivatives.
If education reform is to this Presidential campaign what health care reform was in 2007, it's with good reason. According to the United States Student Association, nationwide undergraduate student debt has exploded, surpassing $1 trillion in 2012 and now approaching $2 trillion. Tuition and fees have surged more than 1,200% since 1978 and as states have disinvested from higher education, the share of college costs paid by students has doubled from 23% in 1987 to 47% in 2012. The maximum Pell Grant award covers just 32% of college costs, the lowest share since its creation. According to the U.S Department of Education, the class of 2015 is the most indebted class in American history, with 71% of students saddled with outstanding loans that average $35,000 - $2,000 more than last year.
While it's easy to view a college education and students loans as a wise investment, huge student debts reshape the way graduates perceive everything from what kind of job they should pursue to whether they should invest in a house or a car. It makes less lucrative jobs such as those in human services or social work, for example, less attractive and perhaps even, financially impossible. It leaves young people less able to make additional investments - like buying a home or a new car - that fuel our national economy.
There are a bunch of reasons why free college for all probably won't materialize and frankly the idea isn't without its downsides, including the potential impact on small private schools, many of which are already struggling. But an intelligent dialogue that moves us closer to "affordable" or "debt-free" college for all is long overdue. America's higher education system needs fixing, especially if we are to make a dent in poverty and become more competitive as a nation - goals that have proven elusive for decades.
Jeff
PS Please donate today to help transform the lives of LI's most vulnerable children, seniors and families.

My Life Matters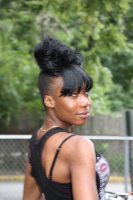 My Name is Nia and I am the only child of a teenage mother who was diagnosed with bi-polar disorder and schizophrenia. During my childhood I felt depressed, worthless, misunderstood and ashamed; I had thoughts of suicide. I thought that suicide would bring me peace and that my absence would take the burden off my family.
I didn't have many friends growing up because my mother separated me from my peers. I saw my mother being mistreated because of her condition and constantly worried about a future for my mother and me. I knew what my dad looked like, however he was never a father figure in my life. Then, my grandparents were granted custody of me by Family Court but living with them was uncertain and abusive.
Letters from the state began to arrive stating that my guardians would no longer receive benefits because I was turning the legal age of 18. I knew at some point my grandparents would ask me to leave, so I began to pack my belongings, feeling forsaken and alone. As my 18th birthday approached, one of my grandparents asked me where I was working after school. I replied, "McDonalds and Dollartree." He said those jobs were not sufficient to earn enough money for my keep and that there wasn't enough room in the house for me. I was told it was time to leave. Click here to read more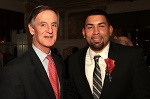 Join the Celebration!
On Thursday night, Nia will be the guest speaker at our annual Scholarship Fund Reception. She is living proof that kindness, compassion and support are transformative. Join us and meet our clients who will receive scholarships from caring supporters at the Scholarship Fund Reception being held at the fabulous Allegria Hotel in Long Beach. Click here for details.
CLICK HERE to make a difference on LI.
---
IT'S A SOULCYCLE EVENT!

Feed your soul at SoulCycle and help FCA care for Long Islander's in need by joining us on June 27th for a SoulCycle event! You'll be cycling and helping vulnerable children, seniors and families get back on their feet. Session will start promptly at 2 p.m. and space will be limited to the first 57 people to register. Click here to register and to purchase a tank top.
---
JUNE HEROES OF THE MONTH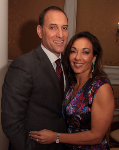 This month we're honoring two of our trustees, Rosanne and Rich Cavallaro in recognition of their generosity, loyalty and commitment to the Long Island community. Their contributions to our events and to the management of the agency are invaluable in continuing to serve the most vulnerable among us and we're truly thankful for their support.
---
Golf Outing Surpasses Goal


Thanks to honoree Joni Kovacs-Howe and our golfers and tennis players, FCA raised over $165,000 at last month's Golf & Tennis Tournament! Click here to see photos from the event.
---
Dr. Reynolds in Newsday Op-Ed Column


FCA President/CEO Dr Jeff Reynolds' letter "Jailing isn't justice" appeared in the June 10th issue of Newsday. For those who missed it, Newsday offers an online version: click here.
PLEASE GIVE


GET BREAKING NEWS
Friend Us & Follow Us!



The mission of Family & Children's Association is to protect and strengthen Long Island's most vulnerable children, seniors, families, and communities. We offer assistance to those who are experiencing social, emotional and economic challenges.
Family & Children's Association e-newsletter is made available to our friends, sponsors, donors, volunteers and employees for informational purposes only. The information contained in this communication is not intended as advice or to take the place of professional counseling.
© 2015 Family & Children's Association - All rights reserved.
100 E. Old Country Road, Mineola, NY 11501 | (516) 746-0350