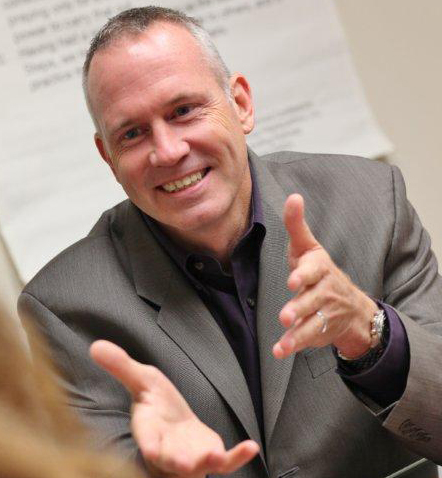 CEO CORNER
By Jeffrey L. Reynolds, Ph.D.

Sunday is Mother's Day and according to the National Retail Federation, Americans will spend an average of $165 on mom this year for a national total of $19.9 billion. Hallmark says 133 million Mother's Day cards will be exchanged this year and the U.S. National Restaurant Association reports that Sunday will be this year's most popular holiday for dining out. Indeed, Mother's Day is an opportunity for families to acknowledge the private sacrifices made by our moms.
But Mother's Day should also be a time when we consider the plight of mothers who are struggling and re-affirm our commitment to women's equality and social justice. At any one time, about two thirds of single mothers work outside the home, however, only half are employed full-time all year long, and a quarter are jobless the entire year. Among those who were laid off or looking for work, only about 22% receive unemployment benefits.
If by some miracle, a single mom is able to find both affordable child care and a steady job, her earning power still lags significantly compared with men's - about 78 cents on the dollar for the same job - leaving a sizable wage gap that grows even wider for women of color. African American women earn only 64 cents, while Hispanic and Latinas fare worse, being paid just 56 cents on the dollar.
The poverty rate for single-mother families in 2013 was 39.6%, about five times the rate for married-couple families. More than half live in extreme poverty with incomes less than $9,900 for a family of three. One third (34.45) of single mother families were "food insecure," one seventh (13%) used food pantries, one-third spent more than half their income on housing.
Spending more than half your income on rent and a third on child care leaves little for educational expenses, which is why 40% of single parents are employed in low-wage jobs. Only one third of single mothers receive any child support and the average amount these mothers get is just $430 per month. Being a Mom isn't an easy job, but it's even harder for those who are struggling to do it on their own, for those who are recent immigrants and for those who have survived violence. On this Mother's Day, let's make sure we are giving all moms - and by extension, their children - the same unconditional love we enjoyed from our mothers. Better yet, let's do that for all women.
Jeff

MY NAME IS MOM


This month we're honoring moms, those who experience the joy of watching their children prosper and those who live each day in agony as their children suffer the consequences of drug use, mental illness, imprisonment or poverty.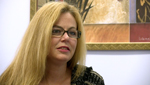 Courageous moms who never give up fighting for the safety and survival of their children. Moms like Debra whose children were being physically and sexually abused by their father, or Linda whose teenage daughter ran away from home and Micki who was struggling to provide for her daughter, all by herself. Hear their stories of survival in these short videos:
FCA supports thousands of moms each year, some with toddlers in our Nursery Co-op, some with teens in our Youth programs and experienced moms, who need help living out their lives with dignity.
But we cannot do it alone. We need your help to fund our counseling, respite, support groups and emergency assistance programs to keep mothers strong, to keep families intact and to help Long Island families.
Please give in honor of or in memory of your mom and help us continue to provide the critical support necessary to meet the needs of struggling families and keep children safe.

Visit our Facebook page: http://facebook.com/familyandchildrens and share a memory of your mom or tell us what it means to be a mom.
---
THE STREETS ARE NO PLACE TO LIVE
We created a new Street Outreach Project to offer Long Island's at-risk teens and young adults an alternative to the dangerous life on the streets. Our outreach team is working daily to meet street youth where they hang out to encourage them to come into our emergency shelter for a warm meal, a safe place to sleep and a conversation about getting off the streets. Youth can stay with us to develop a plan and learn what their options are if returning to their families is not possible. We're visiting youth on street corners, in parks, schools and community centers to share our message of hope and help, so if you'd like our team to come to your location, please email outreach@familyandchildrens.org .
---
JOIN US AT THESE FUN EVENTS!

May 21st: Annual Golf & Tennis Tournament @ The Creek

Our Annual Golf and Tennis Tournament will be held on May 21st at the exclusive Creek Club in Locust Valley. The Creek Club, located at 1 Horse Hollow Rd, has been featured in Golf Digest's America's Greatest Golf Courses and offers players stunning views of the Long Island Sound. This annual event brings together caring individuals who share a commitment to helping fellow Long Islanders and to the work being done by FCA - individuals like Joni Kovacs-Howe, Vice President of Account Services at Healthplex Inc., who is this year's honoree.
Click to Register

June 2nd: Cooking for a Cause @ Appliance World
Cooking for a Cause is a gourmet food and wine-tasting event sponsored by the Interior Design Society of Long Island. Top LI chefs from restaurants including La Parma will be cooking samples of their best dishes live in state-of-the-art kitchens at Appliance World on New York Avenue in Huntington. Proceeds from this event will go toward improving the living environment for homeless veterans in our Veterans Residence. Come stroll around the store sipping wine and sampling appetizers, entrees and desserts while helping our nation's heroes get the services they deserve!
Click to Register

June 18th: 30th Annual Scholarship Fund Reception @ The Allegria Hotel

We're continuing our 30 year tradition of providing gap scholarships to local, at-risk youth who've overcome adversities like homelessness and other challenges to pursue higher education and move toward self-supporting adulthood. To honor their achievements we're holding our Scholarship Fund Reception on Thursday, June 18th at The Allegria Hotel in Long Beach beginning at 6 p.m.

This year we're recognizing the fifth anniversary of our James J. Harnett Memorial Scholarship, funded by those who were inspired by our former CEO to believe in the dignity of each person and to follow his legacy of service to his fellow man. To contribute to the James J. Harnett Memorial Scholarship or to create a scholarship in honor of or in memory of a loved one, please visit our donate page. To attend, call 516-746-0350 x364.
Click to Fund A Child's Future
---
MAY HERO OF THE MONTH




Joni Kovacs-Howe, Vice President of Account Services at Healthplex, Inc. is receiving two awards this month: first, she is the honoree at our annual Golf and Tennis Tournament (see details above) and second, she's our Hero of the Month! Ms. Kovacs-Howe is being honored twice for her outstanding contributions in support of our mission. She wishes to thank all her clients for generously supporting our May 21st tournament and shares these awards with them.
---
STRONG FAMILIES




Congratulations to our families who recently graduated from our Strengthening Families workshop. To learn more about this workshop and the participants' experiences, click here.


PLEASE GIVE


The mission of Family & Children's Association is to protect and strengthen Long Island's most vulnerable children, seniors, families, and communities. We offer assistance to those who are experiencing social, emotional and economic challenges.
Family & Children's Association e-newsletter is made available to our friends, sponsors, donors, volunteers and employees for informational purposes only. The information contained in this communication is not intended as advice or to take the place of professional counseling.
© 2015 Family & Children's Association - All rights reserved.
100 E. Old Country Road, Mineola, NY 11501 | (516) 746-0350