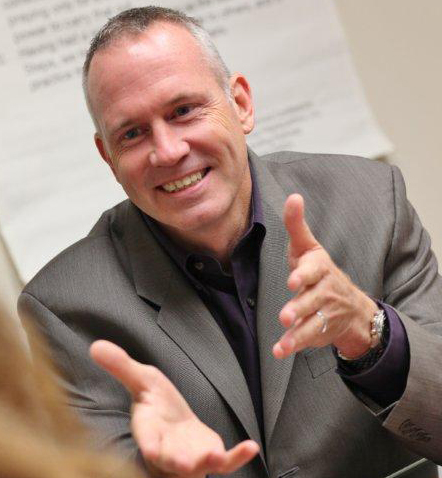 CEO CORNER
By Jeffrey L. Reynolds, Ph.D.

According to the Bureau of Labor Statistics, an estimated 610,000 Americans are currently employed as social workers and another 130,000 are working in related case management and social service positions. Hundreds of thousands of dedicated volunteers are helping to fill the gaps, performing social work functions in nursing homes, community organizations, faith-based agencies and in neighborhoods across the nation.
The needs, and opportunities to help, will likely increase as communities across the nation struggle to address deepening income inequality, educational achievement gaps, health care disparities, and untreated mental health disorders, including epic levels of addiction. An aging population and growing number of returning military veterans signals demographic shifts that will also boost the demand for social work services.
Social workers matter and will matter even more in the years to come. For organizations like FCA that employ more than 200 social workers, that means we must invest our resources strategically, demand practitioner competence, insist on program accountability and remain true to the principles and core values that set social work apart.
I'm privileged to see those core values - service to others, social justice, dignity and worth of every person, importance of human relationships, and unwavering integrity - on display every day as I witness the work of our staff, volunteers, board members and community partners. They understand just how daunting and immobilizing life's tragedies and obstacles can be, but they also get a glimpse into the sheer determination of countless individuals and families, who with just a little help can redefine health, happiness and success on their own terms. Most importantly, in extending a helping hand to others, they understand that all people, no matter their circumstances, at some time in their lives will need the expertise, guidance and support of a social worker.
As writer and humanitarian Bo Lozoff opined before his death in 2012, "We're all stumbling towards the light with varying degrees of grace at any given moment."
Jeff

SPRING INTO CHANGE


Join us as we celebrate National Professional Social Work Month! Each day our staff of more than 200 social workers gives help and hope to Long Islanders who are determined to improve their circumstance and create lasting change in their lives. Social work is more than a profession; it's a movement fueled by compassion, persistent advocacy and a relentless passion for social justice.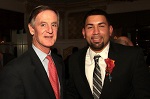 At Family & Children's, we are fortunate to walk alongside amazing people, like Andrew (pictured here with FCA Trustee Charlie Strain), who have decided to do the hard work necessary to bring about positive change in their lives. Andrew showed tremendous courage as he severed ties to gang involvement, obtained a FCA scholarship to attend trade school and started a new and exciting career in building management. And Molly, who spent months couch surfing and sleeping in McDonald's before finding a home and healing at our Walkabout Residence for homeless youth; who was able to realize her dream of becoming a US Marine (click here to read more stories of client success).
This month we are celebrating our clients' courage, their willingness to change and our caring professionals who guide them through their journey with our "Spring Into Change" campaign: www.gofundme.com/SpringintoChange We invite you, our community of caring supporters, to take an active role in helping our clients realize their true potential by making a donation today. Your financial support will let our clients know that they're not alone. Please help us continue to transform lives and create an environment for positive change!
---
MARCH HEROES OF THE MONTH


This month we're honoring not one but six heroes for going above and beyond for their neighbors in need through our annual Adopt-A-Family program. These compassionate and generous individuals adopted dozens of families and provided clothing, toys and food to families struggling to make ends meet. We are proud to call them our March Heroes of the Month:
Contract Administration Department of Adecco USA, Inc.
Donna Impagliazzo of Dreyfus Brokerage Services
Employees of Retlif Testing Laboratories
Ron Reid and Yenisa Ventura of the Ron Reid Law Group
Melissa & Matthew Cahill of Driven Sports
Ben and Marian Savio
Visit our website to see pictures of this month's heroes.

---
FAMILIES FOREVER


Did you know that by making a planned gift you become a member of the Family and Children's Association Legacy Society, "Families Forever"? More importantly you help insure that our work will continue long into the future. The type of gift could be as simple as a gift by will or bequest, a gift of appreciated assets i.e. stock, a gift of an insurance policy, a gift naming Family and Children's Association as full or partial beneficiary of an IRA or retirement account, etc. Gifts can also be more complex such as a trust or charitable gift annuity. The donations you give each year and the support of our ongoing activities is incredibly helpful but the reason that Legacy Gifts are so important is that they tend to be larger gifts from assets. These Legacy Gifts will help Family and Children's Association long after you are no longer around to help us and will make it easier for our staff and board members in the future to provide the kinds of important services we provide today. Please consider joining this very special group. For information and help in determining the type of gift that would work best for your unique circumstances please contact Don Holden at dholden@familyandchildrens.org or call 516-746-0350 x333

---
MARCH 16TH IS PIZZA DAY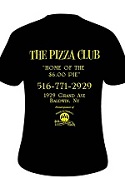 Robert Lettieri is opening The Pizza Club - home of the $6.00 pizza, on March 16th and giving away free plain pizzas to the first 20 people to join the club! Annual membership in the club is $19.99 and Mr. Littieri will be donating $5 of each membership to FCA! Stop by The Pizza Club located at 1929A Grand Avenue in Baldwin, join the club and get a free tee shirt.

---
FCA NAMED COTA PARTNER OF THE YEAR

FCA was named Partner of the Year by The Council of Thought and Action (COTA), a program of the Nassau County District Attorney's Office that focuses on helping individuals from communities that are economically or socially repressed. This award was given in recognition of our ongoing commitment to COTA and in appreciation for the agency's vocational, educational and chemical dependency treatment services.
PLEASE GIVE


SAVE THE DATE
4/19 - Mini Mighty Man Pool Triathlon
5/21 - Golf & Tennis Tournament
6/18 - Scholarship Fund Reception
7/19 - 2015 Panasonic NYC Triathlon
Event Details
PHOTOS
Our ThanksGiving Ball was a great success raising over $250,000! Click here for photos


The mission of Family & Children's Association is to protect and strengthen Long Island's most vulnerable children, seniors, families, and communities. We offer assistance to those who are experiencing social, emotional and economic challenges.
Family & Children's Association e-newsletter is made available to our friends, sponsors, donors, volunteers and employees for informational purposes only. The information contained in this communication is not intended as advice or to take the place of professional counseling.
© 2015 Family & Children's Association - All rights reserved.
100 E. Old Country Road, Mineola, NY 11501 | (516) 746-0350